Featured Product
Fluvial Chi

Freshwater
We tranship hundreds of species of fish from Asia and South America for one of the best selections you will find anywhere.
Freshwater plants, and invertebrates are always available to add interest and the " natural " look to your display.
Hundreds of products to condition, decorate, and maintain your freshwater aquariums are "in stock" for your shopping convenience.
Fluval 45 Bow Kit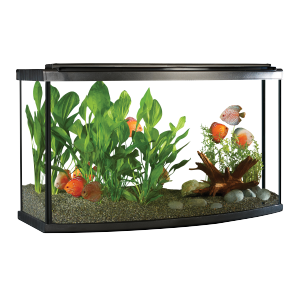 Here are just some of the quality brands we carry. Explore the links below or come in and see us to learn more, new products are always being added to our inventory!!